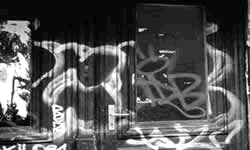 down the Schönhauser allee, a strong wind drives people into cafes and restaurants, now as slick as the roads.
nothing remains clean, though, tags cover each and every wall.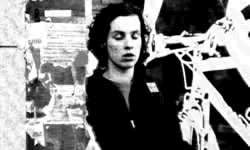 in the dark unemployed men walk around with their dogs, sometimes asking for tobacco and pensioners compare price labels in Kaiser's, a woman in a furry coat laughs at the pedestrians and waves a bottle.
i look into the morning from my window and fast cars bounce off into the distance dragged along by the rush hour - stopandgo...
later on an empty road a man approaches me and complains bitterly that he has just bought the most expensive ravioli tin can ever. we share stories, drink a can of beer and i listen when he describes an incident of violence that can strike any time. then we went off into the night each into a different direction.