the postman calls and mutters hail storms are crap. he somehow manages to keep the envelopes dry.
the press openly denounces unemployment rates, regurgitating the topic for weeks. the k-question (who wants to be chancellor) is replaced by the s-question (stoiber or schröder) to be followed by the w-question (erm-who do we want anyway?)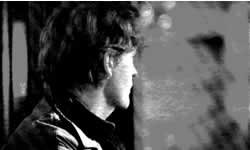 another hail shower wipes over the street, people and children hurry for shelter into some nearby doorway, an armored police vehicle crawls by and stops at a new location.
cheap second hand books absorb the moist air and containers filled with debris stand next to expensive cars.
at night, drunken figures scream but i don't stop typing, not when the fire brigade roars past, not when some metal bars clutter onto the tarmac.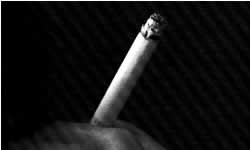 my flat is upstairs, my neighbours were in a lot lately. so their dog barks like a psycho. barks very loud, boomin.
i thought i could as well start walking down to the corner shop and fetch a brew,
monday night was too wet, kind of annoying but i think, i'm in for a reason, i have a home once again, and am slightly less outside than normal.
next day, i had a talk in front of the corner shop: see you in the bar? and off through the parking slots, over the rails where soggy paper covers the gutter.